We're the Canadian Rheumatology Association Foundation.
Rheumatologists in Canada have great therapies for several rheumatic diseases, but we still do not have a single cure and several conditions lack effective, long-term treatment options. Research presents opportunities to change all of that.
While patients receive great care by their rheumatologists, many patients have to wait a long time to see one. Increasing the capacity of existing rheumatology care as well as efforts to increase the number of rheumatologists can address that. The CRAF provides us with an opportunity to build a sizeable endowment that will help fund that very research, training and advocacy through grants, bursaries and other programs.
Together, we can build a sustainable organization to help Canadian Rheumatologists help their patients access the best care possible.
Dr. Vandana Ahluwalia
Chair, CRAF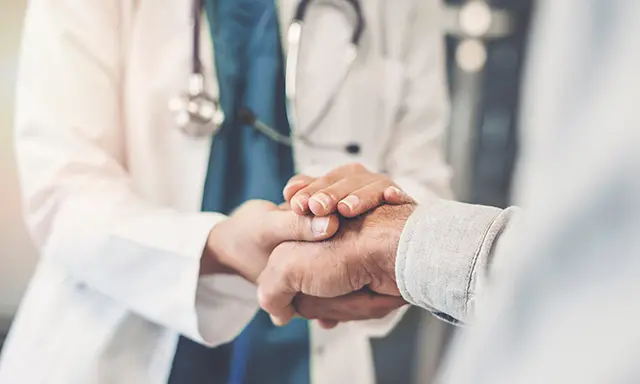 We're creating
impact.
The CRAF has so much potential to support our rheumatologists to bring the best care to their patients. Our main priority is to build our capacity to better serve our community and leave a legacy for future generations. The CRAF will increase the impact in the field of rheumatology to promote the pursuit of excellence and transform patient care, research and training for rheumatologists. We believe in building strong, synergistic partnerships with aligned charitable health and patient organizations so we can all better reach our collective goals.
We're advancing
rheumatology.
The CRAF exists to promote and advance the field of rheumatology by providing funding for important rheumatology research, education and training. Programs offered by the CRAF include the Canadian Initiative for Outcomes in Rheumatology Care (CIORA), which has been a unique granting division of the CRA and now under CRAF, where we will work together to grow the size of the program and its impact.
I'm a Researcher looking for a CIORA Grant.
Grant programs support sustainable projects related to academic and clinical research initiatives.
LEARN ABOUT
CIORA
I'm a Med Student looking for Summer Studentship.
Gain experience and interest in the important sub-specialty of rheumatology through clinical or research studentships.
LEARN ABOUT
SUMMER STUDENTSHIP
I'm a Rheumatology Resident looking for a Bursary.
Hone your skills, further your career, and develop skills and knowledge to better serve future patients.
LEARN ABOUT
BURSARIES